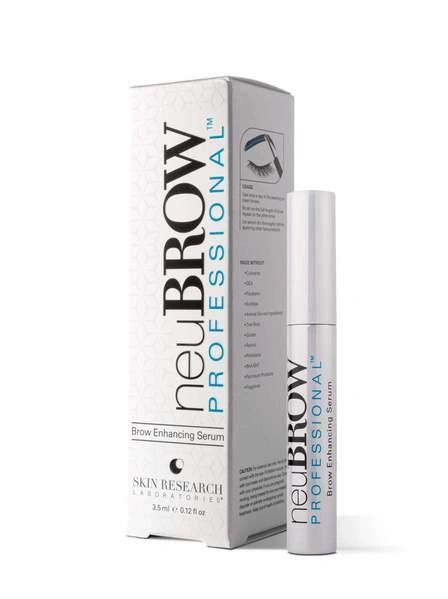 BROW ENHANCING SERUM
3.5 ml
A potent serum developed to promote fuller- and thicker-looking brows in as little as 3-4 weeks. Formulated with a unique combination of polypeptides, antioxidants, vitamins, and moisturizers, you will have noticeably better brows that are ready to be shaped and shown off.
PROFESSIONAL BROW SERUM
Achieve those show-stopping brows without compromise with the neuBROW PROFESSIONAL™ brow enhancing serum. Your brows deserve to be pampered, conditioned, and nourished. With this powerfully gentle formula, give your brows the perfect amount of nutrients and TLC while enjoying the great services unique to your favorite spa, salon, or clinic.
Beginning with 5 powerful Peptides, neuBROW PROFESSIONAL™ has been thoughtfully formulated to bring your brows the nutrients and conditioning they deserve. The use of molasses and sodium hyaluronate deeply hydrate and nourish your brows while panthenol and biotin provide hair-loving vitamins to encourage fuller-looking and healthier-looking brows.